Promoting private English teachers in Rome
Earn more from teaching in Rome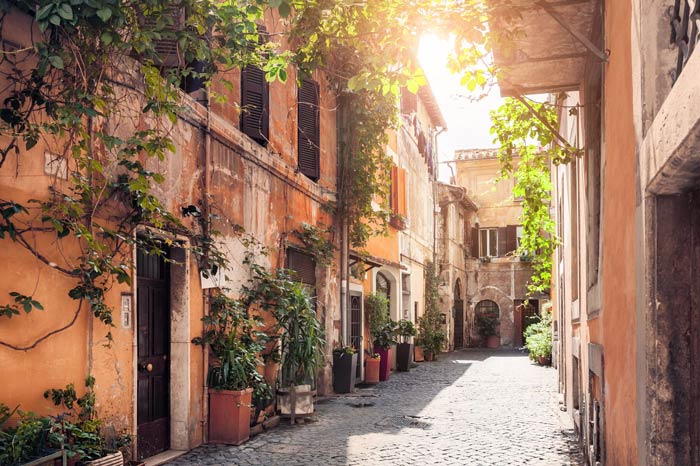 Italy is a fascinating country and Rome is wonderful place to live and work, and one of the top destinations for ESL English teachers. Most new arrivals head straight for the many language shools in the city and finding a job isn't usually that difficult. The pay isn't great, and most overseas teachers will be given a short-term contract without guarantees of hours. It's good enough for some, but the reality is that most teachers are better off teaching privately, either instead of or alongside working for a school.
Being a private teacher means you decide when and where you teach, who you teach and how much you earn, and what's there not to like about that? However, if you want to increase your income, either by working as a full-time freelance teacher or by offering private lessons in your spare time, you need a reliable way of finding private students. The solution is incredibly simple; register with RomaInglese and join our tried and tested teacher directory!
Launched in late 2010, Rominglese was created to provide a place where English teachers in Rome and surrounding areas can promote their services professionally, bringing together English teachers looking for private students and potential students looking for private English lessons. RomaInglese allows English teachers to be genuinely independent, and is a far more effective way of finding private students than putting up notices in supermarkets, ineffective freead websites or under car windcreen wipers!

It's not an instant solution!
If you're only planning on teaching in Rome for a short time, RomaInglese isn't for you. It won't fill your diary with appointments overnight – nothing short of offering a year of free lessons can do that and if you aren't able to sell yourself and your services to interested students, it won't matter how many enquiries you get from the site. If you don't speak enough Italian to explain what you offer, you are truly better off working for a language school where their admin staff will do all that for you.
But, if you want to join the ranks of the many private English teachers in Rome, RomaInglese was made for you!

Promoting Independent English Teachers. Professionally
Like its sister website (milanoinglese) RomaInglese exists to promote independent mother-tongue and genuinely bilingual English teachers, living and working in or around Rome.
Once registered as a teacher, you will be able to create your own teacher profile which will be included in our teacher directory. You can explain about your teaching experience, what lessons you provide, when and where you are available, how much you charge, and so on. Then, if your profile interests a visitor to your page, they can contact you directly to you from your page. The rest is up to you.
No, it's not free!
To cover the costs of keeping the site online and the time it takes to administer and keep the site running properly, all teachers pay a one-off registration fee and an annual subscription fee. However, for the average teacher registered on the site, the annual cost cost equates to what they earn for just 3 or 4 hours of lessons.