RomaInglese – Common Questions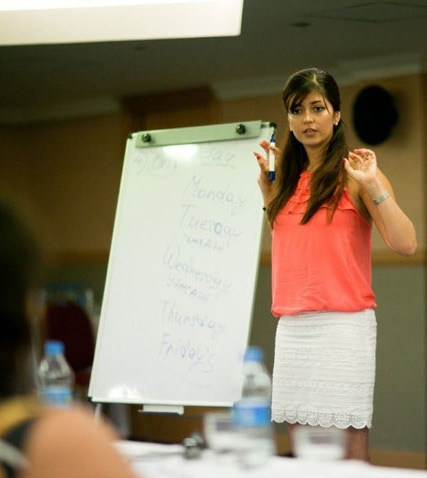 You're bound to have a couple of questions so..
We've already explained that RomaInglese is here to help English Teachers in Rome find private students and provides a trustworthy place where local people can find and contact private teachers.
To make sure the site remains effective and retains the trust and reputation it has earned over the years, we enforce a few relatively simple rules and requirements. For a start, although it may sound obvious, we only accept registration from teachers who are registered as resident in the Rome / Lazion region and who have the right to work in Italy.
Teachers have to request registration on the site and we cannot accept all requests. If your registration is approved, you pay a one-off registration fee plus an annual subscription fee. While teachers are perfectly free to also offer online lessons, registration is only available to mother-tongue or genuinely bilingual English teachers who provide and advertise for face to face lessons in Rome and/or surrounding areas.
Is RomaInglese only for mothertongue teachers?
No. It's true we prefer native-speaker English teachers on the grounds that it's harder for teachers from overseas to find work, we also accept genuinely bilingual teachers who have the same level language skills. If that doesn't describe you, you might prefer to register with https://www.insegnanti-inglese.it which accepts registration from all types of English teachers.
RomaInglese requirements
If you wish to register as an English teacher on RomaInglese you must, as a minimum:
Be a mother-tongue level English speaker and teacher.
Be living and working legally in the Rome area and be able to demonstrate this.
Have an Italian codice fiscale and legal residence.
Provide evidence of your nationality and residence (to us) when requested.
Provide a suitable photo of yourself to be used on the site.
Agree to our website terms.
Pay a registration and subscription fee.

Questions and Answers
How do I register?
Click 'teacher registration' here or on the site menu, be sure to read what's on the page, then click the 'request registration' button.
Why do I need to tell you about me?
What you write in your registration request message to us is what we use to decide whether to accept your registration or not.
What happens if I'm accepted?
You'll be given a link where you can sign up for membership, pay your joining and subscription fees and then create your teacher profile page.
Does it matter if I'm a formally qualified teacher?
Not to us, although if we are close to the maximum number of teachers we allow to join, we will give preference to qualified teachers. What's probably more relevant is what visitors to your profile page think, and they will judge the importance of qualifications for themselves. If you're a good teacher, you're a good teacher. What is important is that the information on your teacher profile is honest and comprehensive; for the benefit of teachers and students alike.
How do people contact teachers?
Your teacher profile page has a built-in contact form allowing visitors to contact you directly. They write their message, click 'invia' and the message is sent to your email address.
Who arranges the lessons?
You do. Potential student contact you directly and answering those emails is your responsibility, as is organising lessons. We have no involvement with your lessons, nor do we charge any commissions, or anything like that.
What obligations do teachers have?
You must reply to all enquiries promptly. Ignoring emails from visitors damages the site's reputation, so we act to remove any teachers who don't act correctly. Beyond that, teachers have to be polite, honest, not pass enquiries or students to other people, and so on.
What does it cost?
As of 2020, new teachers pay a one-off registration fee of £25 plus the annual subscription fee of £85 (UK sterling). After the first year, teachers only pay the annual subscription fee if they renew their membership.