Are you an English teacher in Rome?

If you are an English teacher in Rome, the RomaInglese teacher directory was built for you. You've probably already noticed that if you search Google for almost anything relating to 'inglese' and 'Roma' you'll see romainglese.it popping everywhere, and you might be curious to know what RomaInglese is about. Well, the answers are pretty simple.
Who created Romainglese and why?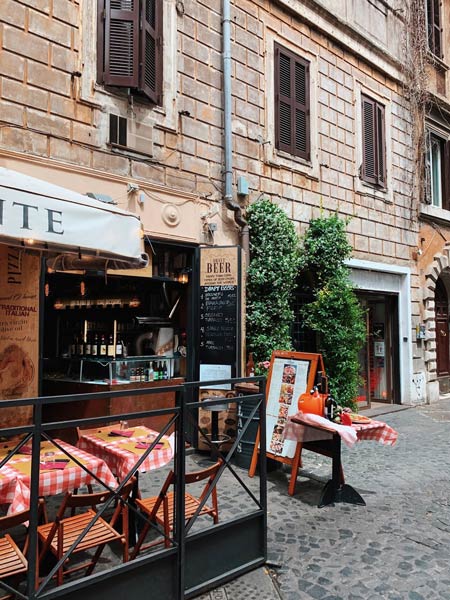 The idea for both the RomaInglese and MilanoInglese websites came from an English teacher in Rome who had realised how hard it could be for teachers to earn a decent and stable income. This was back in 2009-2010 and, at the time, salaries offered by schools were low and private teaching work was difficult to find.
If you plan to be an English teacher in Rome or Milan, you'll almost certainly work for a language school at some stage. That means you'll learn about project contracts, lack of guaranteed hours, sick pay and paid holidays. You'll be self-employed in all but name.
That was what the group founder realised, and decided to set up the RomaInglese and MilanoInglese sites to help both himself and other teachers find private students. Now well established and a permanent fixture in Google's top search results, RomaInglese provides mother-tongue and genuinely bilingual teachers with a professional platform from which to advertise their services.
What is Romainglese?
RomaInglese consists of two websites – this one is the English-language teacher information site and the 'real' site is RomaInglese.it, where potential students can look for a language teacher in their area. Teachers have their own profile page which includes a simple contact form allowing visitors to contact the teacher directly with enquiries or to book lessons. Beyond charging a registration and annual subscription fee, the site has no involvement in what teachers do – we're not middlemen trying to earn a slice of your lesson fees!
Put simply, Romainglese is a platform from which an English teacher in Rome can advertise his or her services in a professional and effective manner, and a trustworthy site where people are looking for private lessons can find and contact a teacher who has the qualities they are looking for. The concept has proven to be a great success and RomaInglese and MilanoInglese are the top websites of their kind in Italy.